Snow Update: Westchester in For a Snowy Monday
About one to five inches of snow is expected and into Tuesday, the National Weather Service says.??The snow will start?Monday morning. The winter weather advisory is in effect form 3 a.m. to 6 p.m. The bulk of snow should fall between 9 a.m. and 3 p.m.
Click here for details, and here for updates on school closings.
—-
Saturday, Feb. 6
We've got more snow coming our way Westchester. Here's what we're looking at, as of now: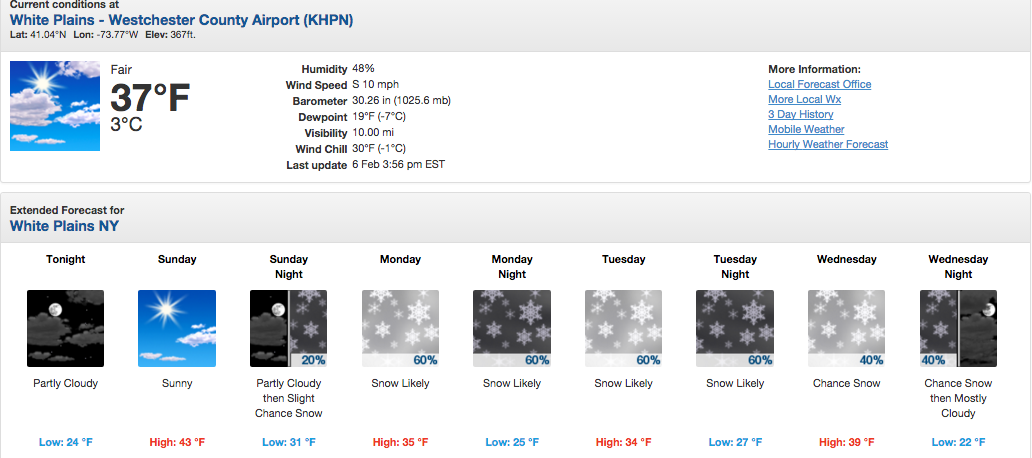 The National Weather Service says flurries will start to fall Sunday night, and temperatures could sustain that snowfall through Wednesday.?Sunday to Monday should bring light to moderate snowfall. Accumulation could pick up and get heavier Monday and into Tuesday.
Accuweather says there could be 1 to 2 inches of snow from Monday night into Tuesday morning.
That's the forecast… as of now. We'll keep you posted.