Special Election for Yonkers/Mount Vernon Seat; Paid Family Leave Forum
Here's what's happening Today in the 914, according to Westchester Woman:
1.)?A special election will be held on Aug. 9 to fill a seat on the Westchester County Board of Legislators. The details are below:
Information on each of the candidates can be found below:
2.)?Join NYS Assemblywoman Shelley Mayer and NYS Sen. Andrea Stewart-Cousins on July 28 at the "Making Work Work For Families" forum to learn?how NYS' recently enacted paid family leave and minimum wage increase affects employees, employers and your family.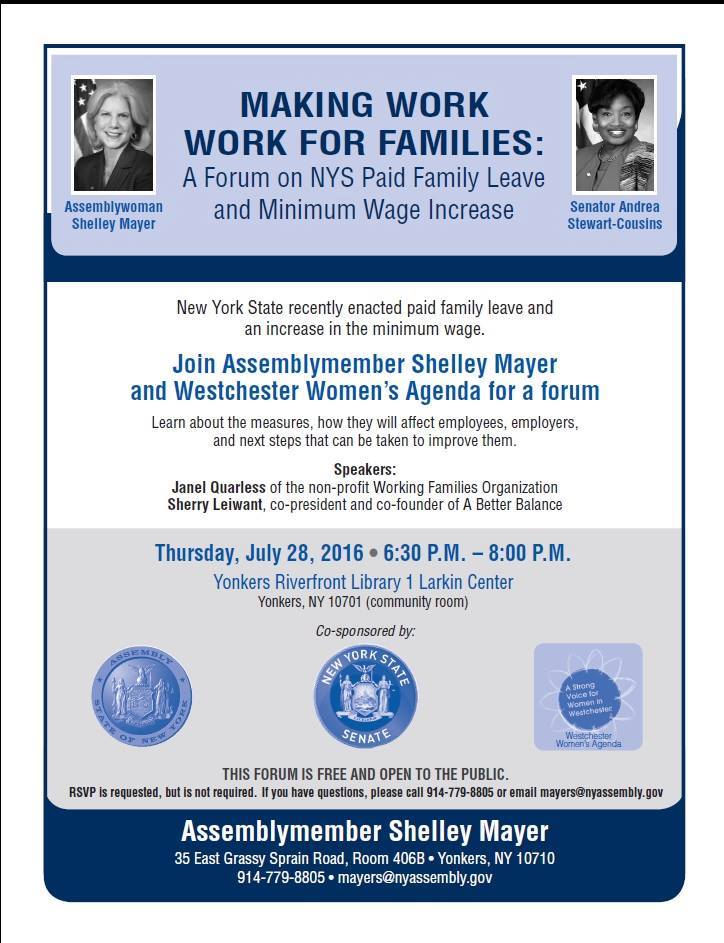 3.) Today's headlines: