How to Get That Summer Bronze Goddess Glow From Head to Toe
To create that sexy summer glow, the colors that come to mind for this season are CORALS, BRONZE and hints of GOLD!? Below you will find the cosmetic recipe for creating a fresh and bronzy summer glow from head to toe.
FACE Laura Merciers Tinted Moisturizer, Bronze Radiance, $42- apply all over your face, its bronzy, has illuminating pigments and has an spf of 20.? Gives your face a healthy glow with a hint of warmth (LOVE this product)
EYES MAC Paint pot- Indianwood, $17.50-apply all over the lid, from the lash line to crease, and blend upward towards the brow bone.? The brow bone should be left natural. Add a light coat of mascara.? This gives the eyes that hint of gold and is subtle.
CHEEKS-Laura Merciers, Creme Blush, BLAZE, $22- Its a cream blush, apply with fingertips or a?foundation brush.? Apply on the apples of the cheeks and blend outward (toward?the ear).? This gives the cheeks a hint of coral, which brightens the face and gives a healthy fresh glow.
LIPS-Laura Merciers Lip Glace, Bellini, $24-Apply?to both lips and be generous when applying to?the bottom lip, to create a pouty lip.? This is?a combination of coral with illuminating pigments.
BODY Laura Merciers, Body Bronzing Make-up, $38- Apply on all exposed areas of the body.? Gives your body a bronzed and sunkissed look.? Use generously on the legs.? This is NOT a self tanning product, so at the end of the day it can be washed off. (LOVE this!!)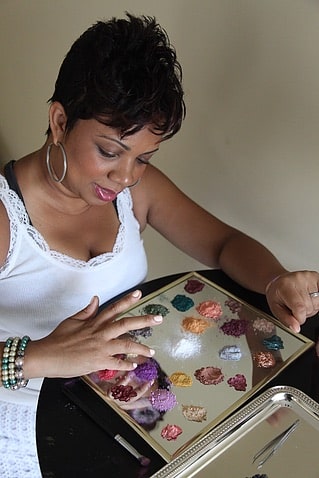 Check out www.shawnaelizabeth.com ?for more blogs and information on Shawnas makeup classes; bridal packages; makeup,?eyelash, eyebrow and skincare services
(646) 545-8243