Double Rainbow Shines Over Westchester [PHOTOS]
Did you see the beautiful double rainbow over Westchester after Sunday's heavy rains? It was amazing! The picture above was taken on the Saw Mill River Parkway in Dobbs Ferry.
The double rainbow is reported to have been seen in New York and New Jersey.
For those of you who missed it, our awesome Westchester Woman readers shared their photos with us.
Taken in Thornwood, NY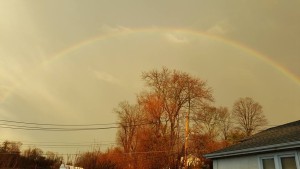 Taken in Pleasantville, NY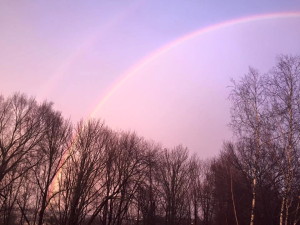 Did you snap a photo? Leave it in the comments, post it on our Facebook page or email it to [email protected].