Boss Lady Leadership, Success Events in New Rochelle and White Plains
Here's what's happening?Today in the 914,?according to Westchester Woman:
1.) The College of New Rochelle will host New York Lt. Gov. Kathy Hochul on Thursday at 9:30 a.m. at the?Maura Ballroom, 29 Castle Pl. in?New Rochelle.
She and CNR President Judith Huntington will co-chair a talk with other Hudson Valley leaders on accomplishments women in the Hudson Valley have made, how to encourage women to leadership and inspire future generations of women.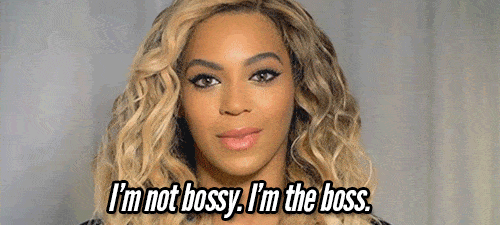 Tell 'em?Beyonc?!
2.)?If you could be anything in the world, what would you be? ArtsWestchester will ask their audience, while inspiring young women to reach their career goals at their "When I Grow Up, I Want to Be, event.
Today, women are an important part of the workforce,"said Janet Langsam, CEO of ArtsWestchester.?"Westchester is home to a wealth of female leaders and role models, working in all industries from biotech to the arts, politics to finance, medicine to law."
In honor?Take Your Child to Work Day" on Thursday, April 28 from 6 p.m. to 9 ?p.m.?at The Exchange in White Plains, ArtsWestchester?will present a panel discussion with women from different areas of business who will talk about how they became successful.
New York State Senator Andrea Stewart-Cousins will moderate the?discussion, which is a part of ArtsWestchester's spring exhibit SHE: Deconstructing Female Identity.?If you haven't seen it yet, you're missing out!
The panelists include some true?Westchester boss ladies:
Kaitlyn Corbett, Nuclear Engineer at Entergy
Nancy Silberkleit, Co-CEO at Archie Comic Publications
Preya Ananthakrishnan, MD, Director of Breast Surgery at White Plains Hospital Center for Cancer Care Shari Mason, Senior Vice President Financial Advisor at RBC Wealth Management
Hope Salley, Senior Account Executive at Thompson & Bender
"We are so pleased to have such a remarkable group of powerful female professionals to inspire young girls and boys to reach their full potential," said Langsam. "With this program, we hope to convey to young people that they can choose whichever career path that interests them, despite any challenges they face along the way.
Come fill your head with some with some knowledge?from some serious boss ladies!
3.)?Today's headlines: