Westchester Magazine Plays Matchmaker; Make Your Own Galentine's Day Card
Here's what's happening Today in the 914, according to Westchester Woman:
1.) Looking for love? You may want to ask Westchester Magazine to hook you up!
Our county's glossy paged lifestyle magazine played Cupid in bringing together two doctors who were engaged?in December. It all started when?Dr. Michael Kopfs sister spotted?Dr. Sabina Rebis in an issue of the magazine. She called one of the editors and asked them to pass along her brother's contact information. The editors obliged and the rest is history!
Read all about the love story below:
2.) Nothing says Galentine's Day like a selfie of you and your bestie. What is Galentine's Day you ask?
This year ModCloth is celebrating Galentine's Day with this cool Virutal Galentines app that lets you make your own Galentine!
Here's the silly Galentine I made of me and my BFF: (Recognize the background? It's the Zombie Castle at?Playland!)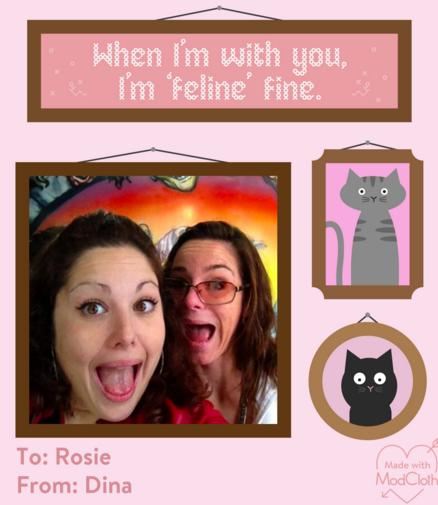 Share pictures of your Galentine on Westchester Woman's Facebook page!
3.)?Today's headlines: