Is There a 'War on Christmas' in Westchester?
Here's what's happening today in the 914:
1.) We've all heard about some people's outrage over the fact that Starbucks cups are only red this season, and are missing ornaments reindeer and other Christmas themes. Now the so-called "War on Christmas" has come to Westchester and has forced?Simon Malls' Westchester shopping mall to make their holiday display more relevant to the Christian holiday.
News 12 Westchester reports that The Westchester's display showed a space-age Santa in a glacier that was supposed to look like the Aurora Borealis. After customers threatened to shop elsewhere for the holidays, the mall quickly added some reindeer, images from "The Nutcracker" and other traditional Christmas decor.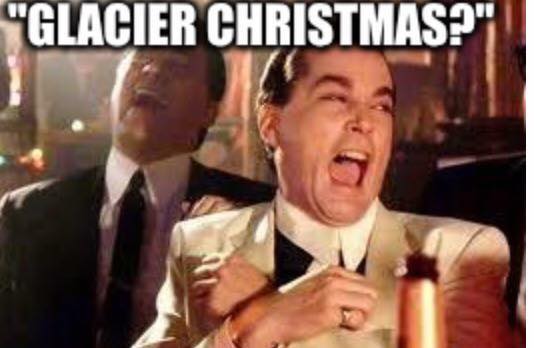 Simon Malls told News 12 they plan to add a Christmas tree and more festive decorations soon. You can read more about this story here on News 12 Westchester.?People are outraged and are letting Simon Malls know it on their Facebook page.?Some people are still?taking extreme offense even after the changes, like Brian Greco, who is the poster of the gem of a meme above where the child is flipping the bird on Santa's lap.
"Boycott Simon Malls. They can take our Christmas money but are ashamed to acknowledge Christmas," said Burr Robson, on the malls Facebook page.?
Others say there are more important things to be concerned about, and people shouldn't be so sensitive
"Oh my good lord, you people are stupid. Do a moment of research into this conservative "War on Christmas" nonsense and actually think for yourself. No, the "Glacier" display was not because "someone was offended," not to mention, they even added a Christmas tree to it because of the delusional backlash. Get over your self-righteous indignant cultural biases and just be happy,"?William Anderson? said on Facebook.
The way?Elisabetta Schaefer?see it…?"Haters will hate … ridiculous." But what do you think? Tell us in the comments.
2) Shout out to the staff and students at Ridgeway Elementary School for their environmental stewardship. According to WeFutureCycle.com, the school reduced it's garbage by 95 percent through the implementation of We Future Cycle's school lunch recycling program.
The effort was lead by Pedro Molina of the custodial staff who set up the recycling station, where the schools 124 pounds of waste only accumulated to about 6 pounds of actual trash. The other remaining trash was actually just liquid, food, milk and commingled recyclables. Parents also came in to help train the students to properly sort their garbage with the new system.?Click here to read more at WeFutureCycle.com.
3.) Today's headlines: