PBS to Air Documentary on Westchester Inmates Learning to Reenter the World Through Art
(Above photo is a screenshot from "Dramatic Escape")
(Above photo is a screenshot from "Dramatic Escape" – originally published Jun. 5, 2017)
Rehabilitation Through the Arts (RTA) is all about second chances.
Not only does the non-profit organization give prison inmates a second chance at life by teaching them the skills they'll need to succeed in the world once they are released, but it also gives the world a second chance to reevaluate the way they view the incarcerated.
RTA brings theater, dance, visuals arts, music, and writing into five New York State prisons, including Westchester's Sing Sing Prison in Ossining and Bedford Hills Women's Correctional Facility. They also offer services in Woodbourne, Green Haven, and Fishkill correctional facilities. They've recently added Rikers Island to their roster of prison programs.
New York's local PBS station, THIRTEEN, will feature the full-length documentary "Dramatic Escape" about RTA's production of "A Few Good Men" at Sing Sing Correctional Facility on Tuesday, June 13 at 9:30 p.m. and again on Sunday, June 25 on WLIW21.
This is "Dramatic Escape trailer" by Rehabilitation Through The Arts on Vimeo, the home for high quality videos and the people who love them.
"Dramatic Escape" is a production by Goldcrest Films and Saboteur Media and written and directed by Nick Quested.
Through the transformative power of art, inmates find their voice, discover their talents, and learn empathy which RTA says has led to reduced infractions, a 5 percent recidivism rate, and the pursuit of college and post-graduate degrees.
---
Love Westchester Woman? Help Support Us! Facebook /Twitter/Donate / Newsletter Sign Up / Advertise 
---
The documentary offers an inside look at how art changes an inmate's outlook on life and offers them the skills they need to successfully reintegrate into society. "Dramatic Escape" shows the process prisoners undergo from audition to curtain call, all while telling their personal stories, struggles, and contemplating the possibility of redemption.
"People saw me as a wolf so I was a wolf," one inmate says in the film. "But the people at RTA saw me as a man, so I had to be a man."
RTA helps more than 200 incarcerated men and women to develop vital social and cognitive skills like communication, problem-solving, conflict resolution, self-discipline, and goal-setting six days a week.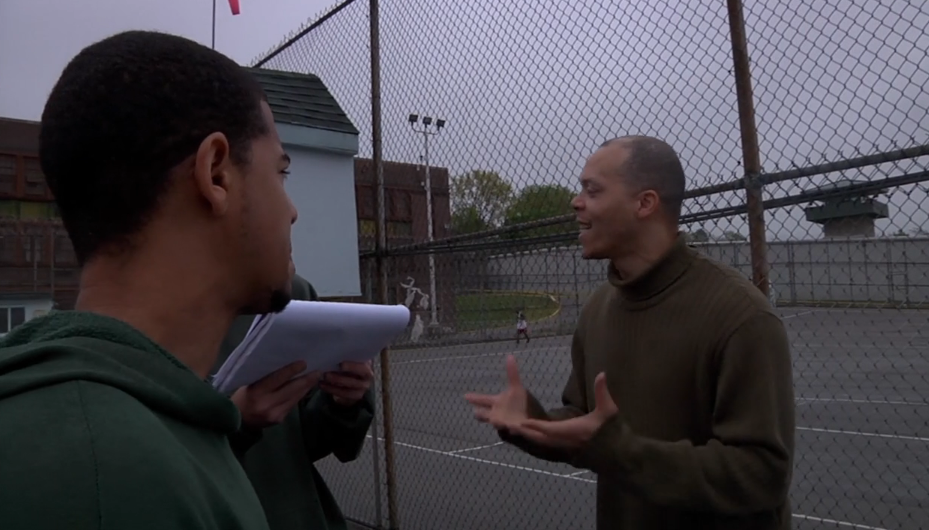 They invite inmate families and members of the public to view their public performances.
"We bring in the community for each theatrical performance. People often will come for the novelty of going into a prison to see 'criminals.' They come out with changed perspectives, realizing they are seeing individuals, human beings that deserve second chances."
Most of these inmates grew up without art in their lives and were surrounded by poverty or unfortunate circumstances, but RTA shows them that another life is possible after their time is served. RTA says its program is a cost-effective way to change behavior while providing humane incarceration with successful results for reentry into the world.
"I'm grateful that I came into contact with RTA," one inmate says in the documentary. "I'm grateful that I did take this opportunity to grow into the man that I'm supposed to be, and I'm grateful for the opportunity to get some things accomplished when I leave."
You can learn more about RTA, their programs, and how to support their work by visiting their website at rta-arts.org.