National Chocolate Day; Gloria Steinem Talks Mortality, More With Oprah; Westchester Moms Marketplace
Here's what's happening today, Oct. 28 in the 914.
1.)?Happy National Chocolate Day!
Today we hail all things chocolate, which is the country's most popular flavor, and boy do we have some good chocolate here we in Westchester! Here in Westchester you can:
Eat chocolate…
Drink chocolate…
And, apparently, scrub yourself with it…
Click here for the "Best 10 Chocolatiers & Shops in Westchester County, NY," according to Yelp, and here for Westchester's Magazine's chocolate shop list to get your chocolate fix, which Huffington Post says should be every day!
2.)?Looking for a reputable product, service or contractor, but not sure?where to find one? Westchester NY Moms are taking all the guess work out of the process for you. You just go to their website, post a request and you'll get several quotes from businesses vetted by other Westchester mothers.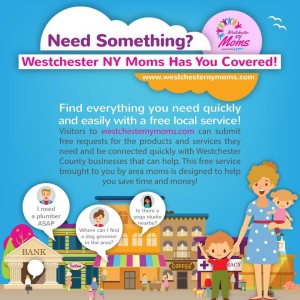 You can also recommend your favorites businesses on the site or add your own! Check it out at: westchesternymoms.com
3.)?Ok first off, Gloria Steinem plus Oprah is that not the ultimate female powerhouse, or what?
Huffington Post published a great piece?yesterday featuring lots of clips from Steinem's interview with Oprah that will air during SuperSoul Sunday?at 7 p.m. on OWN.
If you were wondering when you you'll finally escape the "feminine prison" society, and sometimes we, place on women and ourselves, Steinem, who co-founded Ms. Magazine and the National Women's Political Caucus, tells Oprah that she didn't?break free until she was?60.
This was the age where she felt like she could fully be herself. She describes the years before that, 13 to 50, as the "gendered years."?Stein, 81, bravely talks about how her 80s are about mortality.
"Eighty is about mortality," Steinem tells Oprah. "I have to understand that even though I'm going to live to 100 (in my opinion), that's only 19 years.?There's just so much I want to do. And, also, I love it here. What makes it hard to imagine leaving is not the hard parts; it's the parts you love."
4.)?Today's headlines: