Dolce & Gabbana, Valentino, Designer Sale at FSW; Monitor: Sue 7 Towns For Blocking Minority Housing
Here's what's happening?Today in the 914,?according to Westchester Woman:
1.) Get huge?deals (we're talking $5 here!) on designer brands from Ann Taylor, Banana Republic, Theroy, Dolce & Gabbana, Valentino and more, while donating to charity!
No, it's not too good to be true its The Sharing Shelf of Family Services of Westchester's (FSW) DESIGN'd to go event! The Sharing Shelf which collects and distributes clothing to those in need for newborns through size XXL?will be selling gently used designer clothes, accessories, shoes and handbags on Saturday, May 7.
Here are the details: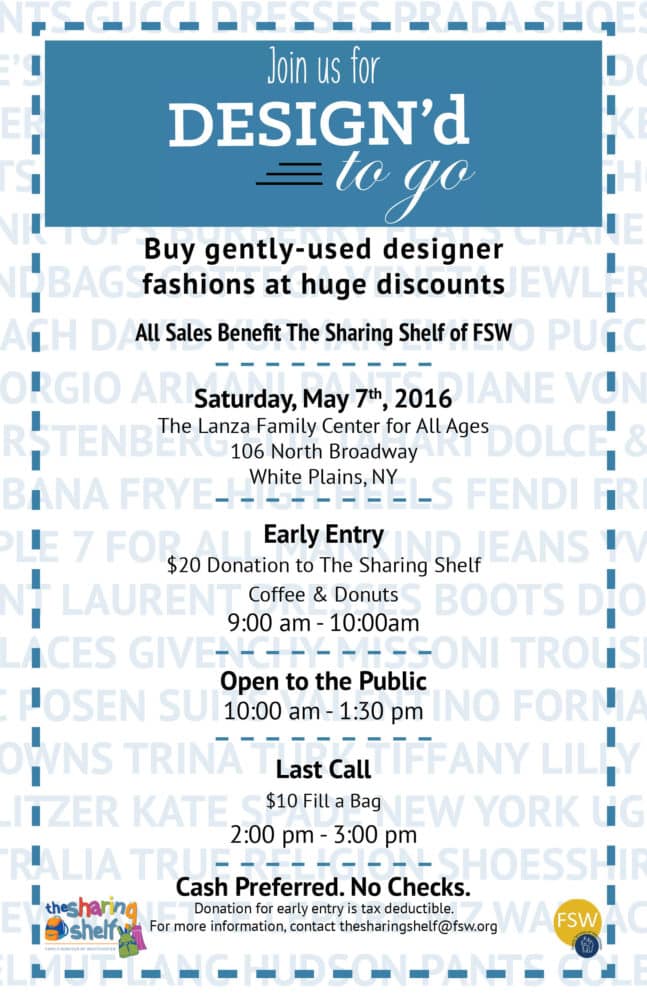 2.)?The County's federal court-appointed housing monitor says the feds should sue seven municipalities they say are blocking the construction of affordable housing for minorities.
According to lohud, the towns include?Croton-on-Hudson,?Harrison, Lewisboro, Pelham Manor, Larchmont,?North Castle and Rye Brook. The monitor says the municipalities have either placed the multifamily developments in neighborhoods with large black and Hispanic population or are limiting the construction of affordable housing.
The County says their study has not found any evidence of exclusionary zoning. Read the full story on lohud:
3.)?Today's headlines: