Tips on Cultivating Gratitude
Today according to Westchester Woman: How to Prepare for a Political Thanksgiving; Tips on Cultivating Gratitude; NY Women to March; MORE.
1.) ?Thanksgiving is a time for family, friends and neighbors to come together and think about all the things we're thankful for. It's inevitable that you may end up spending the day with loved ones and other people who have different views than you do.
Emotions can run high when the conservation turns political, so Trevor and Roy from?The Daily Show?have some great advice for how to handle Thanksgiving in these situations.
Trevor and Roy share a special Thanksgiving message. #UNameItChallenge

Posted by The Daily Show on Monday, November 21, 2016
If political conversation is unavoidable, here are some tips on how to keep it civil and productive. Keeping cool can be hard, we totally get that. But it's worth it when you end up learning something about opposing opinions or even get someone to see things the way you do. Agreeing to disagree is also a win in our book.
"Something that I've learned as a reporter is to always listen more than you talk," says Elicia Dover, a political reporter for ABC News. "First of all, you never know what you could learn. Keep your mind open to what they have to say. Most people don't fit perfectly into the Democratic or Republican parties."
---
Love Us? Help Support Us!?Facebook|Twitter?|?Donate?|?Newsletter |?Advertise?
---
And when that's not an option, here's something you can laugh about. These memes from?The Office will have you saying "SAME!" when it comes to spending the holiday with family and different personalities.
Ahh Thanksgiving. Nothing beats spending time with your family while eating copious amounts of food, right? From food comas to open hostility, no one understands what it's like to be in a room full of different personalities more than the characters from The Office.
Also, it's weird to mention Thanksgiving without acknowledging the fact that?Native Americans are facing violence while protecting their sacred land and, for some, their only source of water while police officers aim to protect corporations that aim to perpetuate our dependence on fossil fuels.
Here's more information about the efforts to stop the construction of the Dakota Access Pipeline:
The construction of a crude oil pipeline through four states has spurred months of clashes near the Standing Rock Sioux Reservation in North Dakota. Protesters, concerned about the pipeline's environmental impact, have been trying to stop the construction of its Missouri River crossing.
The event, Veterans Stand for Standing Rock, is a call for veterans to "assemble as a peaceful, unarmed militia" to "defend the water protectors from assault and intimidation at the hands of the militarized police force and DAPL security." The organizers hope to prevent progress on the construction of the pipeline as well as draw national attention to the cause.
Here's how to help their efforts if you're able whether it's signing a petition, sending supplies or donating to a tribe:
Protests against the Dakota Access Pipeline have been going on since the project was approved in July. Hundreds of protesters have been arrested, and demonstrators and police have accused each other of violence. Law enforcement has used pepper spray, beanbag rounds, a water canon and a high-pitched sound generator meant to disperse crowds.
2.) While Thanksgiving is the day of year where we celebrate gratitude, being grateful is something we can do every day to create a happy life. Not only does gratitude give us perspective and help us stay focused on things that are positive, but it can also multiply and bring more good things to you.
Jay Shetty says a good way to practice gratitude is to keep a gratitude journal. Here's his tips on how to cultivate gratitude:
3.) Thousands of New Yorkers are planning to protest in Washington D.C. and New York City to show that they will reject racist immigration and profiling policies, protect reproductive rights and reject any bigotry that may potentially be pursued under the Trump administration.
(Side note: Writing the phrase "Trump administration" feels like…)
We're obviously still getting used to this… we'll get there. ANYWAY, if you're interested in protesting you can find links and info on the march in Washington D.C. and New York planned for the day after Trump's inauguration on Jan. 21.
Thousands of New Yorkers are planning to protest the day after Donald Trump's inauguration. A Women's March on NYC has been scheduled for Jan. 21, 2017. Organizers said the march is for anyone unable to participate in the Women's March on D.C., planned for the same day.
4.) Jam of the Day (Have yo'self a dance party!)
With Thanksgiving near, we've got gratitude on the mind. Here's a playlist of musicians giving thanks in song featuring Jay Z, Christina Aguilera, Mariah Carey, Fall Out Boy, Chris Brown, Alanis Morissette and more.
5.)?Something to say yaaassss???to:
We've NEVER seen anyone slay the chicken dance like this dude…
Get it… get it.
6.) Today's headlines:
Tonight… we make memories! Happy Thanksgiving Eve!
When Emma MacLean, a 26-year-old teacher living in Baltimore, returns to her hometown of Croton-on-Hudson this week for the Thanksgiving holiday, she'll spend quality time with her family, eat a home-cooked meal and head out to some of her favorite local haunts like The Black Cow Coffee Company.
Saturday… we shop local????????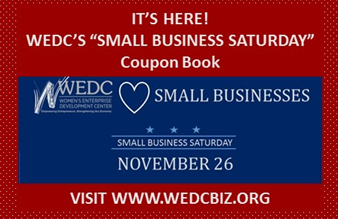 Buy Photo Marijuana plants are growing at Connecticut Pharmaceutical Solutions in Portland, Connecticut . The company makes medical marijuana. (Photo: Joe Larese/The Journal News) ALBANY — By the end of the month, New York nurse practitioners will be able to certify patients for medical-marijuana prescriptions, the state Department of Health announced Tuesday.