Did School Ban Candy? A DIY Valentine's Day Card Alternative Kids Would Rather Exchange
Valentines have come a long way since I was in grade school. We used to exchange?pre-packaged little cards with cartoon characters on it for Valentine's Day. If we were really lucky, we would get a few red heart-shaped lollipops or Hershey kisses. Today, Valentine's Day cards for kids come with candy and all kinds of snacks.
My sons school requires non-candy items that are peanut-free, so I decided to think a little outside the box. Why not give them something they could use?
I decided to go with watercolor sets. You can certainly substitute this idea with anything you want like Play-Doh, or crayons. This also makes a great party favor item for birthdays!
Here's what you'll need:
Watercolor paint sets
Scissors
Decorative string or ribbon
Tags or labels (I had ?printed hearts from an old stationary set, but cutting out your own works just as well)
Hole puncher
Marker
Punch a hole in each heart, pull a ribbon through the hole and tie it to the paint set or whatever gift you chose. You may need some glue or tape to secure the ribbon depending on what gift you choose.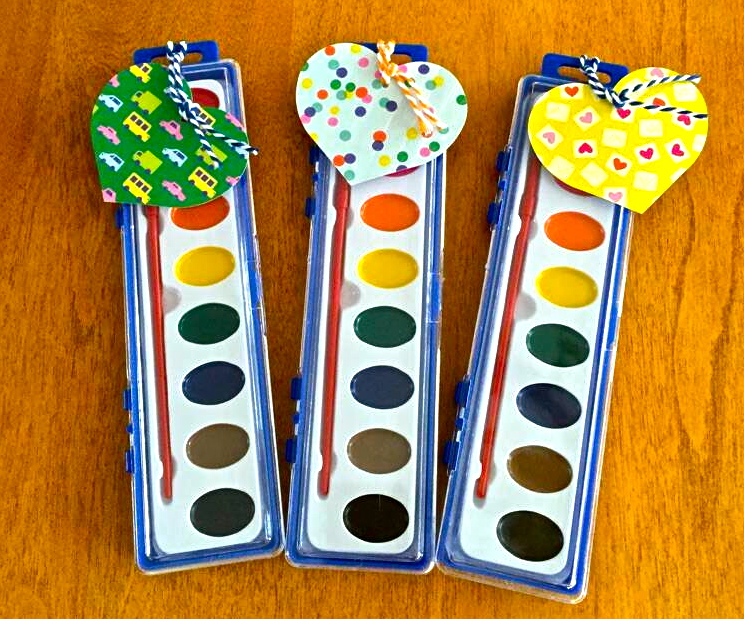 Handwrite a Valentine's greeting?that?coordinates with the theme of the gift on the heart. I went with Have a Bright and Colorful Valentines Day! Adorable… I know, thanks 🙂 Hope this inspires you to think outside the box!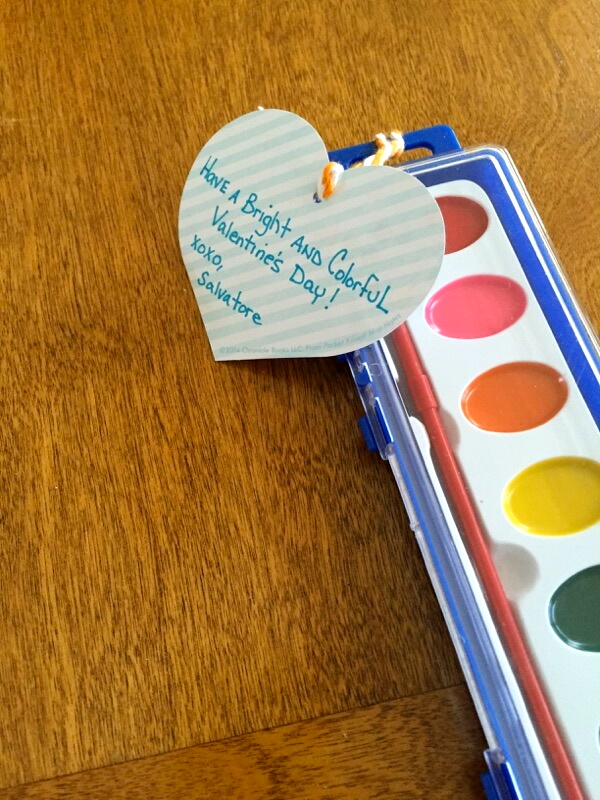 We want to see all the great favors you come up with, post pictures of?your Valentine's Day creation on our Facebook page: facebook.com/westchesterwoman